Beautiful writing has always been something I loved doing and very early on, it seemed to come naturally. I was developing a style of my own.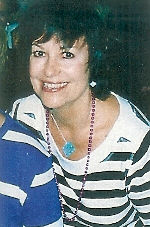 Years later, living in Europe while singing opera, I observed and admired the many extraordinary styles of handwriting used in Switzerland, Italy and Germany. I was definitely influenced and whenever there was a free moment, I would do small calligraphy projects for colleagues and friends. It was and is an incredible art form where one can create new styles and ideas.
After returning to New York, calligraphy became another significant part of my life and I continue to make it special developing different styles for all occasions. I really enjoy working with each client and I take pride in every new project that comes my way. It's great being able to add to someone's important occasion and they all become very special for me as well and that's the beauty of my work.
Please email me, or call, for more information.